The Source Unltd Copy Shop In TheHeart Of The East Village
331 East 9th Street NYC 10003 212-473-7833 santo@sourceunltd.com
A.R.T./NEW YORK
The 2008 DeWitt Stern Local Hero Awards
Each year, A.R.T./New York asks its member companies to nominate a local small business that has somehow made its life easier in the last year. These awards bring attention to the mutually beneficial partnerships that exist between member theatres and small businesses located within their communities. Past recipients have been as diverse as the A.R.T./New York membership including: restaurateurs, graphic designers, web consultants and real estate agents.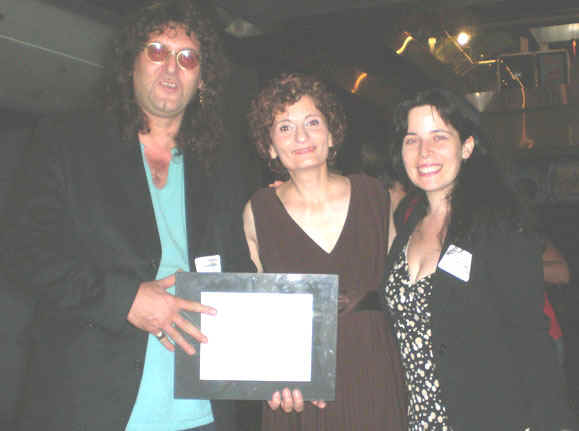 Pictured from left to right: Santo Mollica, Owner of The Source Unltd Copy Shop
Virginia P. Louloudes, Executive Director, A.R.T./ New York
Elyse Singer, Hourglass Group, LTD.
Nominated By Hourglass Theater Group NYC
The Source Unltd Copy Shop 331 East 9th Street NYC 10003 212-473-7833
santo@sourceunltd.com